Comfort Inn | Sleep Inn
Mo Chung - Owner
---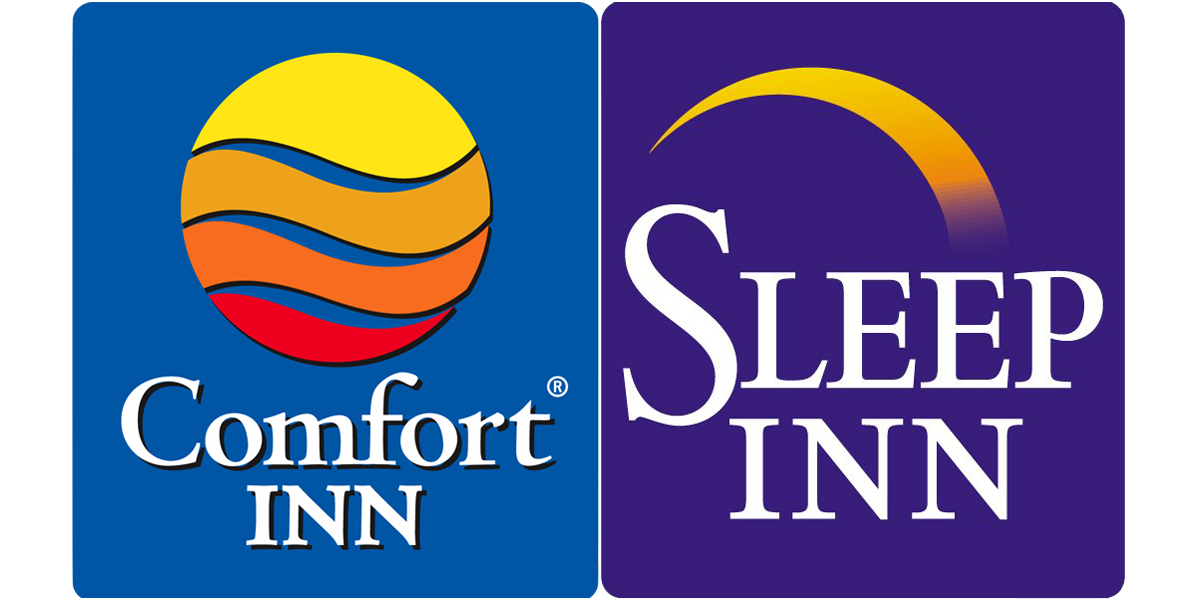 I have been in hotel business in over 25 years.  Over the years, I worked with many contractors, some good and some not so good.
Sarin has impressed me at every stage of the project.  They have explained me everything and modified the contract based on my need.  They scheduled and completed the project in timely fashion without any business interruptions. They guided me through the rebate process.  When an item that I agreed to purchase did not turn out to be the best product for me, the manager came and corrected the situation right away.
When it was time to replace one LED light bulb out of all the light bulbs they installed, they came out replaced it based on the agreed terms; no charge for trip charge, labor, or material.
When I noticed a sign was not lit as I expected after days after I paid the final bill, Sarin came out and fixed the situation by adding more LED fixtures on a 90 ft large sign.  It was not a cheap fix but Sarin met the challenge.
I must say that Sarin has been the best. To me, what distinguishes a contractor from other contractors is the follow-up after the job has been completed. They made sure that everything was done the way I wanted and I am happy with the final result.
I highly recommend Sarin to other business owners that are considering Sarin for their projects because I am keeping their contact info with me for my future projects.
Artistic Works by Lu
Tracy - Owner
---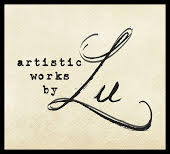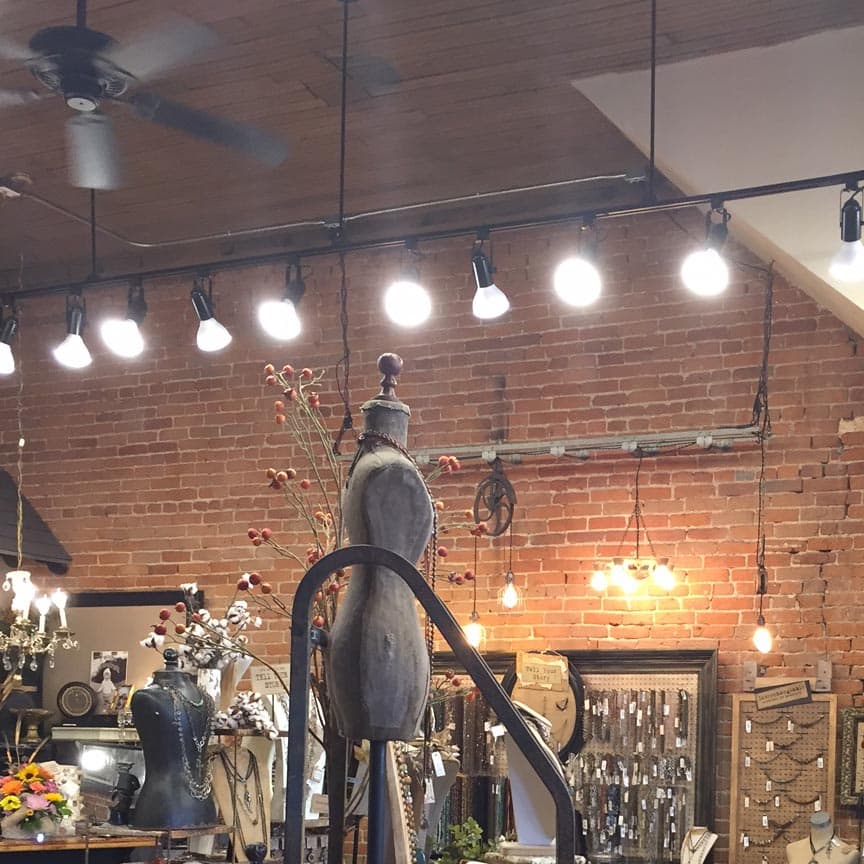 Thanks so much for the great service and installation of our LED lights for the studio.  The lights make the entire space so much brighter and more inviting which showcases our clothes and jewelry...we've even had customers notice the change and comment how much they liked it.
Also, our marketing person loves them because the pictures she takes for social media and the web are so much more vivid and require less color correction...the old lights gave everything a yellow hue which she always had to color correct.
Thanks again,
Tracy
Artistic Works By Lu
Bravadas Wigs
Taylor Pruitt
---

It was a very serendipitous meeting when I met Jason.  I described our lighting problems and what we wanted the result to look like.  He immediately had a solution to our problem.  Jason came by and checked it out, gave us some LED bulbs to try out to fix one of our issues.
That was a great solution and Jason was very accommodating to our scheduling needs. The crew did a great job with the installation and we are thrilled with our new LED panels.
Liberty Hotel Group
Randy Penick
---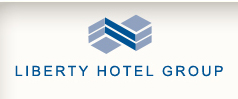 Sarin Energy has provided professional services to the Liberty Hotel Group for 3 years. They have provided us with excellent advise and service to replace our properties current lighting with LED fixtures and obtaining any available rebates. Sarin Energy has also provided us with new fixtures to be used in our new construction projects.
Their service and attention to our needs is a key contributor to our energy use reductions and cost savings. I highly recommend Sarin Energy, their professional approach and personal attention is the major factor in the success of our continued working relationship with them.
I am a contractor and SARIN is my go-to place for LED lighting in Kansas City. The lights are affordable and they really stand behind their products.

Kenneth McDonald


Tucker has always been responsive and friendly, we have enjoyed doing business over the past year! Keep up the great work!

Christopher Self


Sarin energy's UVC products have have been a life saver during COVID-19! After doing a lot of research about the pros and cons of UVC, I found this company. Sarin has been extremely helpful in helping navigate the various products that would fit my need. I use the commercial UVC sterilizer in my classroom all the time and it saves my a ton of time! Though using the product was a bit complex at first, the staff at Sarin very patiently explained the process and it has been a breeze ever since! Definitely a 5+ for the product and the company and I'll be buying more in the near future!

Aaron Howell


Just amazing how efficient the crew worked at Moss Printing. They were quiet, polite when asked a question, knowledgeable and professional. They were neat and cleaned up after themselves too. They were careful not to interrupt our business and that was wonderful. They need Sarin shirts ?.

Jose Ramirez


The Sarin team was great to work with. There were a couple minor delays getting the project completed due to product inventory, but they communicated well and worked around our schedule, and we're very happy with the results.

Stephen Marshall


I have purchased many products from Sarin energy over the last several years and they have always exceeded my expectations. The customer service as well as the knowledge of the staff is wonderful. I fully recommend Sarin Energy for all your LED lighting needs.

Juan Blackburn


Amazing company! They do amazing work! And they are staffed with amazing people!

Stephen Downing


WOW WHAT A DIFFERENCE -LED lighting made in the appearance of our 15,000 sq ft mall - The Shawnee Antique Mall , located at 7410 Nieman Rd., Shawnee KS 66208. lThanks Sarin Energy !

Amy Brosseit


Energy savings are important when it comes to supplying lighting to an area in need. But quality in a fixture with capabilities of doubling your output and footcandle spread while at the same time delivering long lasting working power is just as important. Lumenus Technologies boasts the opportunity to install many of Sarin Energy Solutions choices in day to day lighting installations. We've installed different variations of their wall packs, flood lights, pole light heads and more! Here are a few of my favorite qualities about Sarin Energy Solutions and the products they offer: -Fixtures are very easy to install -Fixtures are fairly light weight and dynamically shaped for easier handling -Fixtures are very restricting to water and outside weathers And last but not least, the staff as a whole, truly loves working with people and helping them come up with the solutions needed to not only save money and bring more lighting, but also helps give the establishment a better appearance. Thanks for helping provide the Johnson County (Mill Creek) Water Plant a better, more brighter look???

Chuck Doyle


Stephen at Sarin Energy was great to work with. I had them change out our outdoor lighting and indoor lighting to LED. They have been extremely responsive in worked with me to get the results I was looking for. I will be using them again on future projects

Gregory Smith


This is my 7th times buying my different led fixtures & Recently UVC Products to keep my counter away from Germs . Thing I like about this Company is their best quality of their Products. If I say I purchase different products because of the durability & quality. Very happy with their service, friendly staff and true to what they deliver. Awesome. Thank you . My store in Indepandence is very well lid & my walking cooler is definitely really well lid were my customers can easy see the pop & drinks . The the purchase I made 5 years ago. Thank you Sarin energy.

Aziz Lakhani


Really Great and Reliable Company with really Good Service. Quality of the Product is really Genuine. It really brightens my place and we have more visibility when it gets dark out. It makes my customer more secure and get more traffic at night comparing without their product and service they provide. Also it helps me lowering my monthly bill. I am working with them with my other Location and planning on keeping them as my LED Product and Service Company.

Noordin Bhamani


Amazing service, friendly and knowledgeable staff. So easy to deal with and the lights are just amazing.

shabana patel


We bought some Curling lights and actually we're amazed to see how easy it was tominstall. They new exactly what we needed and we're very helpful. Lights are amazing and we love it. They fit in the existing fixture and didn't even have to call electrician. Amazing people. !!!?

Sturgis Midwest


6 months ago we decided to go with LED Lights in our stores. First i didn't thought we would be saving any money but we were wrong, We already started seeing significant savings in our electric bills from last year so we are very happy we made this transition. Sarin Energy employees were very helpful & customer service was top notch. Will highly recommend if anyone looking to hire them. We will surely be using them in near future.

Little Caesars


I have been doing business with sarin energy on my commercial lighting projects for over 2 years now and enjoy the quality and pricing of their products, we have had very few issues and they were resolved quickly. they have quality products at an affordable price, I have purchased thousands of dollars in lighting and my customers are always very satisfied, I will continue to do business with them. I would recommend them to anyone looking for LED lighting for commercial and residential projects.

tim lange


Amazing LED and Friendly People.

Karishma Billawalla


Sarin Energy has now done 2 Large Projects for my Business and working on the 3rd. From Start to Finish we received quality work and Customer Service at a Great Price. I would Definitely Recommend them and will continue to use Sarin for Future Projects! A+

Lance Barnes


In the past, I have used UV radiation in the laboratory to sanitize. So when we found out that one of our family member was COVID positive, we got Sarin UVC room sanitizer and wand to keep our place sterilized. Sarin UVC lights were properly encased in a foam box and they were very easy to use! I like to use this light in kitchen and living room after cooking. It was very easy to sterilize every surface especially the areas where liquid sanitizer or wipes can't be used. We think it's a good purchase especially during holidays when we were all quarantined not knowing if rest of the family members were infected! We have used this product every day without any issues.

Sally Evans


We have worked with Inayat with SARIN on a couple lighting projects and he has been great to work with, he helped out with any issues or questions we had

jacob prosser


Service : delivered on time with professional installation. Product : They have installed Led lights in 3 of my businesses and it's almost 4 years now I just had a problem in one light in last four years I called them and they replaced the light very next day, excellent service and excellent product. My power bill went down drastically.

Amirali Farishta


I am really excited and pleased to have a company like Sarin Energy to purchase all of my LED lighting from. The personnel along with the owner are wonderful people. There's no other place I would rather buy from, Sarin Energy can design and engineer just about any product that is out there!!! Thank you Sarin Energy, we here at Sol-Tricity Inc. appreciate you!!!

Stephen L. Dunson Jr.


5- Pleased with product. I wanted to experiment with a 6500k A19. After doing my own research online, I chose the Sarin product. It is working as I hoped. The differentiating point for me versus other brands was the Sarin bulbs are suitable for use in damp locations and dimmable with most dimmers. I also find the bulb shape aesthetically pleasing while installing.

Donatello Raphil


Great customer service and products are great. If special order then delivery are on timely manner. They go above and beyond to find replacement that you need.

Jaanki Patel


We researched several LED vendors for specifications and pricing for our warehouse lighting project, and the 8' Integrated units from SARIN Energy made our buying decision an easy one. Excellent build quality, even beam distribution, and full length aluminum extrusions. VERY happy and the warehouse is full of nice bright crisp energy efficient light.

Mike Doyle


Great Service & great environment

suleman jiwani


Pleased with product. I wanted to experiment with a 6500k A19. After doing my own research online, I chose the Sarin product. It is working as I hoped. The differentiating point for me versus other brands was the Sarin bulbs are suitable for use in damp locations and dimmable with most dimmers. I also find the bulb shape aesthetically pleasing while installing.

Donatello Raphil


Amazing experience. There are many companies selling LED but what makes this company different is how helpful they are and customer Service is Top Notch. front Desk Lady I believe her name is Karishma went Above and beyond to provide excellent service and knowledge of product. Best prices and Knowledgeable staff. Five star.

LEATHER LLC


Best quality service in town .. Awesome staff very helpful . I have done business with them for more than 3 years now . Highly recommended, best prices .. 5+ stars

Shehnaz Lalani


Highly recommended!! Best service.. I Sarin Energy installed LED lights at 4 of my sites. We had a wonderful experience at all of them. People at Sarin were quick to address issues and resolve them. Having retail sites, its important to have energy efficient lighting and best part is our maintenance cost has dropped SIGNIFICANTLY.

Naushad Lalani