SARIN Energy Solutions is one of the Midwest's most trusted lighting manufacturers. Our mission is to provide premium quality, reliable, and innovative LED lighting products. SARIN's wide variety of designs serve many industries including hospitality, office, education, healthcare, and retail.
Our corporate headquarters is located in Overland Park, Kansas, with offices in Houston, Texas, and Shenzhen, China.
SARIN provides energy-efficient LED solutions and smart control technologies. We design and manufacture exceptional lighting products—while providing some of the best warranties in the industry.
Whether you are an architect, designer, or contractor, we strive to provide the best lights and customer service to every client—every time.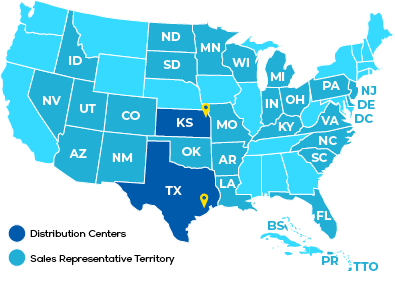 A customer-first approach allows us to thrive because we believe client satisfaction is the true measure of success.
Please reach out to us if you need anything. You can find resources like IES files, and photometrics on the resources page.
We stand behind our warranties. In the rare circumstance that a product fails, we do everything in our power to maintain customer satisfaction. We take pride in providing exceptional support from the initial contact through post-sale services.
Our manufacturing facilities and strategic partnerships allow us to rapidly deploy new products as well as customize an existing series. With our team of engineers, we design, test, and develop new fixtures that meet your requirements.
This means that your customization options are endless.
We can adjust housing colors, materials, beam angles, voltages, color temperatures, lens types, drivers, and anything else you can think of. If you are looking for an equivalent product substitution in a particular style, our production lines can do it.
SARIN Energy Solutions is rapidly growing and constantly on the lookout for new and ambitious talent.
At SARIN, we are driven by maintaining a successful and rewarding work environment. SARIN Energy combines high earning possibilities with strong learning potential. If success is what motivates you, you belong here.
Open Positions:
Job Position: Industrial Designer
Job Location: 7117 Southwest Fwy Suite B, Houston, TX 77074
Job Duties:
– Work with R&D team to evaluate feasibility design ideas following customer's vision, requirements,
and factors such as safety, function, serviceability, budget, production costs/methods, and market
characteristics.
– Create and design custom lighting layouts and renderings using 2D/3D software including AutoCAD,
Revit, Sketchup and Lumion following requirements of clients.
– Adapt and meet the challenges of an ever-changing project environment, where rapid prototyping at
the clients' requirements must be met and satisfied.
– Create 3D models, incorporating from layout received from clients, recommended lighting fixtures and
provide overview of final images using Revit and Sketchup.
– Create 3D walkthrough of the models showing architectural lights in Lumion Software
– Prepare comparative study of Energy Efficiency of lights between the existing and the proposed
indoor/outdoor layouts.
– Review and study architectural lighting schedules as per the approval drawings.
– Prepare Value lighting specification packages in close coordination with the Marketing and Sales
teams.
– Present designs and reports to R&D team and customers for approval and discuss need for
modification.
– Conduct client site visits as needed to have better understanding of project scope and specifications.
Minimum Requirements: Bachelor's degree in Industrial/Product Design or Architecture, or related field
or equivalent PLUS 2 years' experience in the job offered or 2 years' experience working as an Architect
or in a related title engaged in creating 2D/3D graphic models using AutoCAD, Revit, Sketchup and
Lumion.
Mail Resume to: SARIN Energy Inc. 9209 Quivira Rd, Overland Park, KS 66215
Our sales team creates quotes based on blueprints, custom lighting design packages, photometric reports, and light simulations. SARIN is an expert at value engineering as well as providing lighting equivalents.
We take pride in our responsive sales service team which emphasizes integrity and honesty—our recommendations are meant to make the perfect lighting environment, not just push products. A decade of experience has allowed us to scale our supply chain to span across the United States.
SARIN partners with individuals, contractors, supply houses, architects, sales agencies, small companies, and more. Reach out to us at led@sarinenergy.com or call 855-997-2746 to start a conversation
SARIN Energy has been recognized by the Kansas Department of Commerce, Thinking Bigger Business Media, Kansas City Business Journal, KCUR Radio 89.3, KCTV5 News, and more.
For any multimedia requests such as product photos, videos, presentations, source files, sales collateral, web assets, or print material, contact marketing@sarinenergy.com
or call 855-997-2746.
To find out what all the buzz is about please visit our media page linked in the button below.